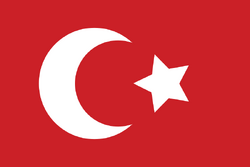 The Ottoman Empire was one of the Central Powers in World War I. In November 1914, the Empire entered the war in which it took part in the Middle Eastern theatre. There were several important Ottoman victories in the early years of the war, such as the Battle of Gallipoli and the Siege of Kut, but there were setbacks as well, such as the disastrous Caucasus Campaign against the Russians. In 1915, as the Russian Caucasus Army continued to advance into Armenia, aided by some Ottoman Armenians.
The Arab Revolt which began in 1916 turned the tide against the Ottomans on the Middle Eastern front, where they initially seemed to have the upper hand during the first two years of the war. The Armistice of Mudros, signed on 30 October 1918, ended the hostilities in the Middle Eastern theatre.
Ad blocker interference detected!
Wikia is a free-to-use site that makes money from advertising. We have a modified experience for viewers using ad blockers

Wikia is not accessible if you've made further modifications. Remove the custom ad blocker rule(s) and the page will load as expected.